Jonathan H. Parker, Esq.
Jonathan H. Parker, Esq.
About Jonathan H. Parker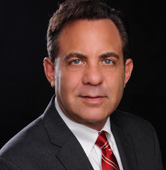 He is a seasoned attorney at law who has established a distinguished reputation for success. It is his high energy combined with diverse experience that has been the cornerstone for his representing clients since being admitted to the Florida & New Jersey Bars in 1988.  Mr. Parker was admitted to the Hawaii bar in 2011.
He is a member of  the U.S. District Court for the Southern District of Florida, the U.S. District Court for the District of Hawaii, and the U.S. District Court for the District of New Jersey.  Mr. Parker is a member of the Dade County Bar Association (Florida).
Parker practiced law with two private firms in South Florida before opening Parker & Maloney in 1991.
Practice Areas
Jonathan H. Parker now represents individuals in the legal areas of probate, estate planning and administration law, as well as family law, investments, franchise law, business sales, DUI, and trust preparation. This wide professional background gives him a particularly unique slant on any case he handles.
Parker hosts radio's "The Lawmen Show." It is broadcast in the Miami/Ft. Lauderdale market Tuesdays at 5pm Eastern Time on 880AM "The Biz" and worldwide at www.880TheBiz.com. Parker and two other attorney discuss legal and business topics in terms that regular people understand. Over the years, Parker's legal experience included representation of businesses and individuals in a multitude of legal areas, providing a strong foundation of legal knowledge and the workings of the criminal and civil court systems.
Parker has worked in the financial, banking and travel industries, for companies such as Prudential Securities, UBS, and Wachovia Securities. Needless to say, he is not only "book smart," but has a wide range of practical experience when advising clients.
Jonathan Parker is guest commentator on television and radio, as well as, an experienced public speaker, having presented innumerable seminars to large groups. In 2001, The South Florida Business Journal named Parker, "2001 Up and Comer of the Year" in the financial industry. Parker has been quoted in USA Today, The New York Post, and The Miami Herald. Additionally, he has appeared on Good Morning America, as well as Miami's ABC and FOX television news affiliates.
Other Business Activities
On the business side, Parker and his wife Melissa opened a UPS Store franchise in Miami Beach.  This after owning and operating three (3) General Nutrition Center (GNC) stores in Miami, Hialeah and Marco Island, Florida.  The Parkers have no problem working within the confines of a system to appropriately differentiate their operations for financial success.
Education
Parker holds a B.S. degree from Tulane University in New Orleans with a major in Mathematics and minor in Computer Science. Shortly thereafter Parker received his law degree (J.D.) from the University of Miami School of Law and received honors including: Editor-In-Chief of Amicus Curiae for two years, and Society of Bar and Gavel honoree.
Affiliations & Civic Activities
In addition to being a member of the Florida, Hawaii and New Jersey Bars, Parker is a certified arbitrator for Financial Industry Regulation Authority (FINRA). He has held multiple professional licenses in addition to law.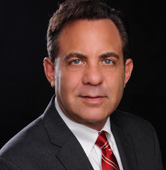 His philanthropic interests and commitment to the community are diverse as well. Parker is the Past President of the Rotary Club of Miami, one of the oldest charitable organizations in South Florida. Formerly, he was a Board Member and Chairman of Major Gifts for the American Cancer Society ("ACS") Florida Division, President of New Directions (the young professional group of ACS), and a member of the University of Miami Citizens Board. He also supports The American Red Cross, The Paley Center for Media, Film Society of Miami, and The Humane Societies of Miami and Broward County. He has handled cases for the pro bono project for the Dade County Bar Association.
Jonathan H. Parker resides in Miami Beach, Florida.
Click here to download Mr. Parker's resume.