Probate Attorneys in Miami, Florida
Probate Attorneys in Miami, Florida
Protect Your Loved One's Assets
A death in the family or of a close friend is stressful enough. Having to handle all the estate-related issues just compounds the loss. You need a compassionate, experienced attorney to help you handle the details. If the deceased has a will, you or someone will likely need to go to court to transfer assets to the beneficiaries. If you are the personal representative or executor, you have to administer an estate or trust and have to fiduciary responsibility for the assets.
Help guiding you through the maze of legal issues is a welcome relief. The court proceedings are called probate, and you shouldn't do it without a lawyer.
How We Can Help
If you or a loved one need legal advice about a will, an estate plan, or representation to probate an estate, contact Miami, Florida probate attorney, Jonathan H. Parker and receive the help you need. We approach each case as a partnership—we never leave clients in the dark. Call our office today for a free initial consultation.
There are different requirements if the decedent died having a valid last will and testament (testate) or without one (intestate). Also, there are different types of probate processes depending on the value of the decedent's probate estate and how long the decedent has been gone.
As a probate attorney, we help navigate the process, whether you need to probate the estate, distribute assets, or just get advice. And, at times, we work with you to resolve conflicts among beneficiaries.
Effective Probate Representation
Legwork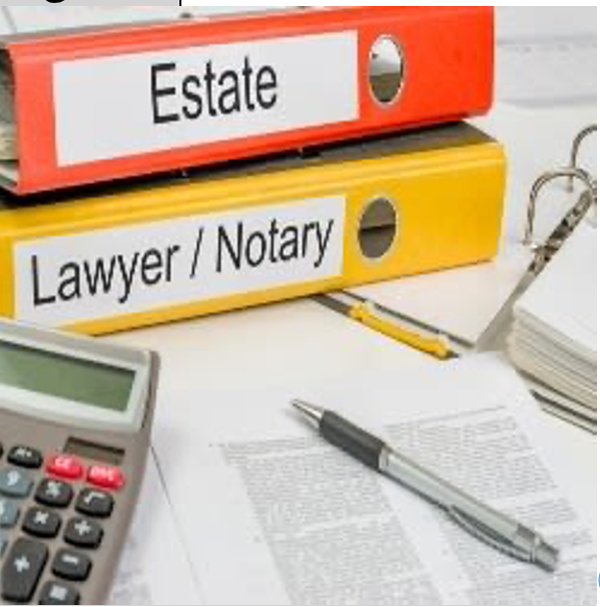 Many people agree to be executors on estates, but don't realize the scope of that responsibility when a person dies. Following the death, the executor has many tasks to undertake. And, even after hiring a Miami, Florida probate lawyer, many executors still feel overwhelmed.
We Take Away the Stress and Save You Time and Money
Just for starters, the executor must ensure all the documents are in order, have ordered the death certificate, and filed the will with the local probate court, if there is a one; got appraisals of valuable property, possibly involving hiring an estate sales company; filed the deceased person's final income tax return; disposed of estate or trust(s) property, and dealt with claims against the estate's assets. We reduce your burden by doing all this for you.
In most probate cases, beneficiaries don't argue and there aren't creditors submitting formal claims, but state law still requires the case remain open for months and, in many situations, may drag on for more than a year. The executor should send regular letters or emails to beneficiaries to keep them up to date, increasing their burden. As attorneys, we keep the lines of communications open, track all requirements, send out updates, file required documents with the court, and bring closure as quickly and efficiently as possible.
More About the Probate of Probate
Most states' systems are too complex for most personal representatives to follow without guidance, and the courts are not set up or staffed to provide probate legal assistance. In addition, judges in the state require probate documents to meet certain specifications and wording, the forms for which are not available online or even in most libraries. In other words, executors cannot count on the court clerk's office to guide them through, as they might in some other states.
It's never too late to start Probate. There is no deadline to open a probate, and we have handled estates years after a person's death. If family members have paid the property taxes so that no tax deeds are granted, probate is often feasible for decades.
Typically, you do not usually have to appear in court for probate. Unless a dispute requires a hearing, neither the personal representative nor the estate attorney will actually go to court. There is no "reading of the will" like you see in old movies. Everything is done by mail, email, phone, and internet.
We Lighten the Load and Make Sure You Can Take It Easy While We Get It Done Right.
Services:
As Miami probate lawyers, we provide some or all of the following legal services for estate executors and family members:
Locate and secure probate and non-probate assets
Obtain death certificate
Obtain values and appraisals of all the decedent's property
Get a tax ID number for the estate.
Notify retirement plans, including IRAs and 401(k)s; and rollovers. We'll help you make appropriate elections, as needed
Notify insurance companies, and collect proceeds
Prepare and file all documents required by the probate court in a timely manner
Address income tax issues with CPAs; Determining if any estate taxes and/or inheritance taxes will be due and, if so, determine where the cash will come from to pay the taxes
Assist with the sale of estate property, or re-title it into the names of the estate beneficiaries if it is not being sold
Settle or litigate any disputes among personal representatives and beneficiaries
Request court permission for various actions as required by applicable state probate laws
Distribute the remaining assets to the beneficiaries after paying legitimate bills and taxes
For skilled assistance from a Miami, Florida estate administration or probate attorney, contact Jonathan H. Parker. Schedule a free consultation today.